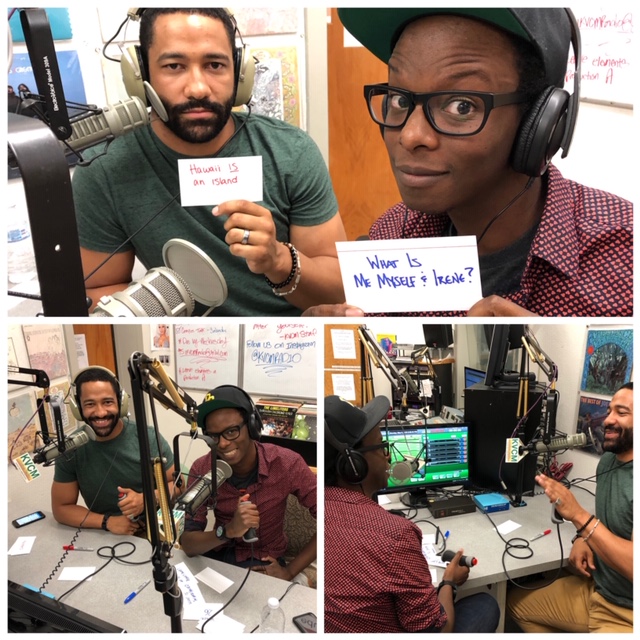 TV actor vs. TV producer, Bostonian vs. Bostonian, longtime friend vs. longtime friend. Two contestants so evenly matched, what will it take for only one of them to come out on top? From the PBS TV show Zoom, Eric Rollins (@theericrollins), and a producer from the game shows Double Dare, Hollywood Game Night, and Battlebots, Stad St. Fleur (@cityofstad) go head-to-head in this hilarious edition of The Trivia Tavern!
(We apologize for the audio quality as the modulation was accidentally turned up too high)
ON TAP: Triple Crown trivia, General Knowledge, a new game called Which is Which?, clips from Jim Carrey movies, and Last Call.
Original live airdate: 5/6/19 on LA Valley College's radio station 95.1 KVCM - www.lavc.edu/kvcm
House Band: Vodovoz - www.youtube.com/vodovoz
Intermission - "Go Bossa-Lounge Jazz"

Outro: "Funky Joint-Chillhop"
Mentioned:
"How Much You Gonna Risk?" - performed by Rockapella                                                                               Last Call music - Sports Jeopardy! "Think"
*SPOILERS*
Audio clips from the following films:
The Mask (1994), Batman Forever (1995), Ace Ventura: When Nature Calls (1995), Dumb & Dumber(1994), Bruce Almighty (2003), Yes Man (2008), The Cable Guy (1996), Liar Liar (1997), The Truman Show (1998), Fun with Dick and Jane (2005)
No copyright infringement intended. All sound clips and songs are purely for entertainment.
Play Now